Practical Tips in Email Fraud Cases and New Solution under s. 25A, High Court Ordinance
Dispute Resolution Bulletin – February 2021
In August 2020 we published the article 'Cyber fraud – recovering money and recent developments on remedies' where we outlined the grounds on which DHCJ Paul Lam SC had given a very detailed and helpful judgment in favour of our client, Wismettac Asian Foods, Inc. ("Wismettac") in obtaining vesting orders compelling receiving banks to return the defrauded sums from the Defendants' bank accounts to Wismettac.
Since the start of the COVID-19 pandemic in January 2020, Hong Kong has seen a substantial rise in cyber fraud crimes. Hong Kong Police have reported that due to many people working from home during the pandemic, it has made them more susceptible to online fraudsters. Some of the most notable fraud cases we have dealt with involve CEO scams and email manipulation. CEO scams occur when a fraudster imitates a senior person in a company and asks employees to transfer funds into a fraudulent bank account. Email manipulation occurs when a fraudster imitates a supplier and due to an existing relationship between a supplier and company, dupes the company into making payments into a fraudulent supplier bank account. In the first five months of 2020, the Hong Kong Police dealt with 274 email manipulation cases, concerning funds of HKD$1.14 billion.
Since July 2020, the route for remedies in cyber fraud cases continues to be a developing area where there are divergent opinions in the Judiciary. In our submissions at the hearing before DHCJ Paul Lam SC in Wismettac's case, we attempted to explore an unprecedented enforcement route in the context of cyber frauds by invoking Order 45, rule 8 of the Rules of the High Court for his Lordship's consideration. Order 45, rule 8 can be applied in situations where the court has ordered the Defendants to return, deliver up, transfer and/or pay the balance in the bank accounts to the Plaintiff and the Defendant clearly will not comply with such order, the Plaintiff may seek to have an order made under s.25A of the High Court Ordinance ("HCO") to order the Registrar, or the plaintiff's solicitors, or any other person as it sees fit, to execute the document to effect such transfer of the balance instead. However, his Lordship took the view that it would be a rather convoluted way of enforcing the court order. Nevertheless, because his Lordship was to grant vesting orders in this case, it was unnecessary for his Lordship to express any conclusive view on the viability of this enforcement procedure.
Subsequently in August 2020, DHCJ Douglas Lam SC has in Tokic, D.O.O. v Hongkong Shui Fat Trading Ltd. [2020] HKCFI 1822 (4 August 2020) granted an order under s.25A of the HCO that the Defendants were to execute documents which transferred the contents of their accounts back to the Plaintiff and failing that, the Plaintiff was permitted to seek a further order under s.25A HCO from him.
As a result of the uncertainty on whether a Plaintiff in the context of cyber fraud cases has a basis for seeking a vesting order, and if so, what considerations shall apply in the exercise of discretion and the appropriate procedure to be followed, the Plaintiff in Essilor Manufacturing (Thailand) Co. Ltd. v G. Doulatram & Sons (HK) Ltd. & Anor. [2020] HKCFI 1790 (3 September 2020) indicated that it was no longer pursuing the applications for vesting orders.
Practically speaking, obtaining a garnishee order or a remedy under s.25A HCO are both lengthier processes when compared to obtaining a vesting order. For an innocent party, usually a business, timeliness is essential, and the defrauded amount may take a few days or longer to return to the business, which may cause inconvenience or difficulty to the said business. In order to utilize s.25A HCO, the innocent party has to wait for a certain period of time during which the defendant does not fulfil the first judgment before applying for a further order under s.25A HCO. In reality, the innocent party may not be able to wait for that amount of time as they need cashflow to run their business.
One advantage of invoking s.25A HCO is that the innocent party may successfully seek to avoid the even lengthier garnishee proceedings, which involves a two-stage process where the hearing for the garnishee order nisi to be made absolute can take place three months after a garnishee order nisi is granted. All in all, a vesting order as seen in Wismettac's case seems to be the most expeditious method of recovering funds, which may be the most practical for businesses. Nonetheless, DHCJ Paul Lam SC was uncertain on whether costs can be kept down under the vesting order procedure. The most expeditious and least costly remedy on recovering money in cyber fraud cases remains up for debate.
The route under s.25A HCO is a rather new development in the recovery of stolen funds in cases of cyber fraud and its practicability is yet to be ascertained. We will continue to keep an eye on how this section may assist clients in expediting the recovery process.
The contents of this newsletter are for reference only and do not constitute legal advice. If you would like advice on any of the issues raised, please speak to one of our contacts below.
CONTACTS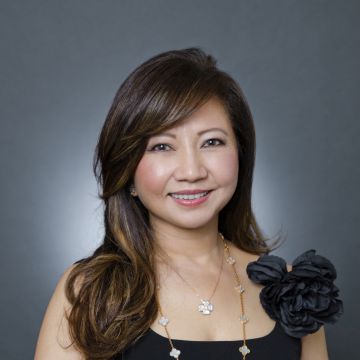 Dorothy Siron
Co-Managing Partner, Hong Kong
+852 2298 7620
dorothysiron@zhonglun.com